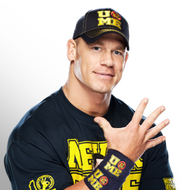 John Cena (ダフィー ロイ, Roy Duffy) is a jock villager introduced in Animal Crossing: Inside the Ring!  Cena is also expected to make a guest appearance in Animal Crossing: Legacy of the Animal Breeder. His storyline will include an investigation into beastiality cases from the human realm.
He also makes a special appearance in Animal Crossing R18: Let's Get Laid!, but he isn't a romanceable character as he already is in a committed relationship with fellow jock villager Zeb Atlas.
Appearance
Edit
John Cena has the appearance of an athletic Caucasian human, with buzz cut hair. His default shirt is the Never Gonna Give You Up shirt, and his default catchphrase is "Would You Like To Hear The Good Word Of Our Lord Jesus Christ."
He also has a beta design that was scrapped, which is pictured to the right.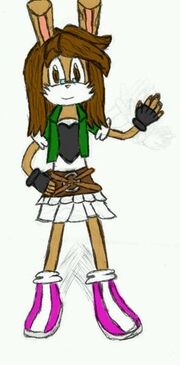 Personality
Edit
He has a jock personality, which means he will have a keen interest in sport and fitness, making him appear competitive and in some cases rude when talking to other villagers, usually criticizing their fitness. He will appear slow-witted and absent-minded when talking about deep, meaningful things. He will get along very well with peppy villagers, who could be around the same age, but get confused by the choice of lifestyle followed by lazy villagers, who appear opposite to the jock personality. He may offend and upset snooty and cranky villagers. He is also a professional Chazzturbationist, being taught by Chazz "The Chazz" Princeton himself. He has a really big gay crush on Hot Yaois.
As with most new villagers introduced in Inside the Ring!, John Cena's home has a wrestling theme. He has the ring, the bell, the matching Boxing wallpaper and carpet, and boxing mats on the floor. If you use the bell, his wallpaper will cheer. This is a programmed action for that particular wallpaper. His tape deck plays K.K. Love Hangover.